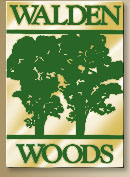 The Welcome Committee of Walden Woods
Residents,

The Walden Woods Welcome Committee has met with new residents for well over a decade. The committee provides new residents with important information as well as making our new neighbors feel right at home in Walden Woods.

The committee currently has five members. More are needed. If you would be willing to help, please respond to this email. A committee member will be happy to explain the details.

Please consider it. Thank you in advance.

The Welcome Committee serves all of Walden Woods!