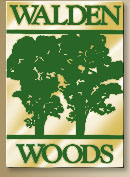 Meeting House Restrictions
Walden Woods residents,

Due to the need for continuing caution as we progress towards beating back Covid-19 concerns, the Walden Woods Conservancy Board decided at its October board meeting to limit Meeting House usage for the time being. Until further notice, usage is limited to Walden Woods residents. Outside guests will not be allowed. Additionally, Meeting House usage will require the following:

1. All guests must wear face masks.
2. Residents using the Meeting House must have signed the waiver, which will be available at the front table when they walk in. The event host will be responsible for ensuring that all have signed the waiver.
3. Capacity will be limited to 40 (standing) and 30 when seated at tables.
4. Social distancing to be observed.


The Conservancy Board will determine when it is again deemed safe to remove these restrictions and return to open Meeting House rental usage.