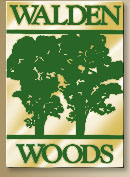 Duplex Council Page:
This is the schedule for deck power washing and staining for Duplex. The cycle repeats unless changed by your Council Board of Directors.
1: 2020: Units 1-24 Scarlet and 1-8 Marble Faun
2: 2021: Units 9-44 Marble Faun
3: 2022: Units Dunbar and Haskins
This three year schedule has been in effect for several years.

Remember that you must submit a AAI for Additions, Alterations, or Improvements as specified by the Declaration and the Rules before any work begins of fines may be imposed.

The attached letter concerning insurance was sent to Duplex unit owners and residents April 9, 2021.

Attached is the Duplex unit color chart.