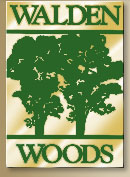 Ridge Page
There are 30 homes on the ridge. The land for these 30 units is a limited common element assigned to each unit owner, but the land is owned by the Conservancy.

The home owners are responsible for care and upkeep of lawns, drives, shrubs, etc.

The most important standard that applies to Ridge unit owners is landscaping rule. It provides the requirement for maintaining the lawn, etc. It is attached below.

Remember that you must submit a AAI for Additions, Alterations, or Improvements as specified by the Declaration and the Rules before any work begins or fines may be imposed. You may also be required to reverse the change and return the unit to its original state.
To Ridge Residents from Standards Committee

Residents of the Ridge Council,

Attached please find a letter written to you by the Standards Committee.

The committee meets each month if you have any questions. The meeting is generally at 7:00 PM the first Tuesday of the month, but consult the calendar on the banner to the left.

Walden Woods Communications
Ridge Council Message
Ridge Residents,

A couple of reminders:

Holiday Decorations
Please remove and follow the Rules
Section 4.1 states that holiday decorations may not be displayed more than 30 days before a holiday and must be removed no later than 15 days after the holiday. See Section 4.4.1.

Landscaping
As previously communicated, Walden Woods has made a commitment to a renewed beautification. This has already begun - 2020 is the year and Spring is just around the corner. All councils are sprucing up.

Unit Notices: Several RIDGE homes received notices last year which gave a "heads up" for yard landscaping expectations (as per the rules). Please pay attention to those deadlines. This is one of the most common complaints from neighbors - some trying to actively sell their homes/all trying to maintain property values.

All: Thanks to everyone for beginning the planning to assure the RIDGE AREA shines.

Section 32 of the rules address landscaping in THE RIDGE HOMES. Please refer to them if you have any questions.

Here's hoping everyone is enjoying the mild winter we are having. Thank you for helping keep Walden Woods a desirable development in which to live.

Standards Committee