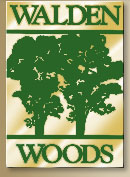 | | | |
| --- | --- | --- |
| | | |


Obtain Boundaries Amendment information by clicking on first banner item to the left.

This website is designed to be a one-stop center for information about Walden Woods and the Town of Windsor by way of www.townofwindsorct.com

If you are a prospective buyer of a developer owned duplex or townhome, you may visit the developer's website at countrywalkatwindsor.com or call the Connecticut Windsor Development Sales Center at (860) 688-3200 to get information about this residential area within Walden Woods.


Resident Quick Notes:

Residents are reminded that property issues which need attention are to be directed to the property management company. Issues regarding performance of the property management company are to be directed to the Conservancy Board of Directors or your Council Board of Directors. Those who rent from Connecticut Windsor Development should contact the Sales Office at 860 688-3200.

Walden Woods is separated into five Councils and the common area Conservancy. Each council has at least one director. Most have two or three. The number de[ends on the number of residential units in the council. Those directors in turn are directors of the Conservancy, the body which governs all of Walden Woods. Your 2017 Conservancy Board and Council Representatives are listed here.

Please check the calendar for Conservancy and Council Board meetings and other activity dates. Missed the Conservancy Board meeting? The minutes are posted at "Governance" on the banner to the left.

Residents, please note: If you need the AAI form for addition, alteration or improvement to your unit, click here. There are changes to the form as of June 2017. You are now required to supply manufacturer and color code when describing paint.

If you are thinking about leasing our meeting house for an upcoming event, click here..

Here is a Quick Click to our Declaration, By-Laws, and Rules. The May 27, 2015 edition of the Rules Document is now posted. Three minor revisions made since May 27, 2015 are included. A number of rules are awaiting Notice and Comment.