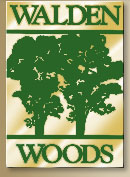 This website is designed to be a one-stop center for information about Walden Woods and the Town of Windsor by way of www.townofwindsorct.com

If you are a prospective buyer of a duplex or townhome, you may visit the developer's website at countrywalkatwindsor.com or call the Sales Center at (860) 688-3200 to get information about this residential area within Walden Woods.


Resident Quick Notes:

Our property management company has a new address:
Elite Property Management
39 New London Turnpike
Suite 330
Glastonbury, CT 06033
860.430.6640
FAX: 860.430.6646

Residents are reminded that contractor signs or other advertising is not allowed in Walden Woods. The following is from Subsection 4.3 of the Rules: Unit owners shall not allow contractors to place advertising signs of any kind on any unit, or in any common or limited common element or lot unit. Certain Woodmoor exceptions apply. See Rules specific to Woodmoor Council.



Your 2017 Conservancy Board and Council Representatives are listed here.

Please check the calendar for Conservancy and Council Board meetings and other activity dates. Missed the Conservancy Board meeting? The minutes are posted at "Governance" on the banner to the left.

Residents, please note: If you need the AAI form for addition, alteration or improvement to your unit, click here. There are changes to the form as of August 2016.

If you are thinking about leasing our meeting house for an upcoming event, click here..

Please help save money! Sign up to receive the legal notices required by the Declaration and other mailings from Elite via email. Click here.. Complete/print the form. Please note: this is for legal notices. You will continue to receive general community information from the Communications Committee.

Here is a Quick Click to our Declaration, By-Laws, and Rules. The May 27, 2015 edition of the Rules Document is now posted. Three minor revisions made since May 27, 2015 are included.

The Book Club's 2017 Reading List is shown to the left. Click for the details. Join in any time. New members always welcome!